Why is it so important to build a brand strategy and then a communication strategy? Where not to make mistakes and how not to get lost in the depths of marketing models? And is it worth spending the time and money to develop a strategy? You will find answers to these and other questions in the text below!
Everyone has heard that it's worth having a strategy. Working without a strategy is pointless. But ... what exactly is this whole strategy? 
Let's start from the beginning. We distinguish between several types of strategies-today I will focus on brand strategy and communication strategy, which are two essential elements of building a brand on a solid foundation. 
Simply put-would you build / build a house without first instructing the project architect?
Without an accurate blueprint, you wouldn't know where the walls or even the electrical outlets should be. The same goes for running a business or creating a brand that isn't based on strategy and its consistent implementation. A more culinary example is baking bread. Would you bake / bake bread without a recipe? Perhaps so, but knowing life, he would have lost his temper. It's the same with creating a brand without a strategy. And yet, none of us want to be tough, just thriving companies. 🙂
If you don't have a well-designed strategy, it can be very difficult to control communication or its consistency. In addition, the most important thing is that without systematizing key issues, you will not be able to develop a competitive advantage that will allow you to succeed. 
Brand Strategy This is a form of written document that contains a complete analysis of the initial situation, competition analysis, the purpose of creating a brand, its pillars, values, positioning, image, personality or competitive advantages. The brand strategy is the first part of the strategic puzzle, the second part is the communication strategy, that is, translating all the assumptions of the brand strategy into communication. 
In my daily work with brand owners from the food industry and HoReCa, I find that they work without a strategy, and when I ask them basic questions like:
What are your competitive advantages?

What is your target audience? Who is your client?

Why does your brand communicate in this way? Does this make any logical sense? Is this based on any market research?
.. I usually hear, " our products are just the best, so of course when you start communicating, we'll be fine." Unfortunately, this is not the case. So, as a mantra, I always repeat: WE ALWAYS START WITH A STRATEGY. You can't win with just one product. You will benefit from the way you talk about it and what kind of vision you create in the minds of potential customers.
If I were to summarize the entire topic in one sentence, I would say:
Brand strategy tells you who you are, communication strategy determines how to communicate your values and strengths to the world, and visual communication reinforces the emotions you want to convey to potential customers. 
So... Where should I start?
Scientific and analytical stage
We're in Od kuchni we always start with decent market research and research. Not only our own, native, Polish, but also foreign ones. Thanks to this, we know what is trending, in which direction certain sectors are developing, and what is worth paying attention to. Next, we'll find out the main competing brands. How do they communicate? What language do they use? What are their values? What are their strengths and weaknesses? What is the product range? At this stage, each element has a value.
In my texts, I like to give real-life examples, because this is the best way to understand the topic. Also... the theory is not very interesting! 
Example: My team and I were working on one of the strategies for a new brand of plant-based products. Back then, this food sector was just starting to grow, and all the brands were shouting that they were vegan and 100% meat-free, so the customer also wanted the products to be "100% vegan". At the first stage of working on building a strategy, I turned to research on how the choice of specific words affects consumer decision-making. They found that people were more likely to turn to foods labeled "plant-based" than "vegan." Why? Because what we know seemed different from what we know. Like others, this is (in the opinion of many) worse. In a sense, thanks to some decent research at the beginning of creating this plant-based brand, we have 100% eliminated the word "vegan "from communication and replaced it with"plant-based". Instead of narrowing our target audience to vegans, we focused on flexitarians, a group of people who eat meat but try to eat less of it, love new tastes, and are not afraid to discover new culinary paths. We have created a powerful core our target groups. Excerpt from the study below: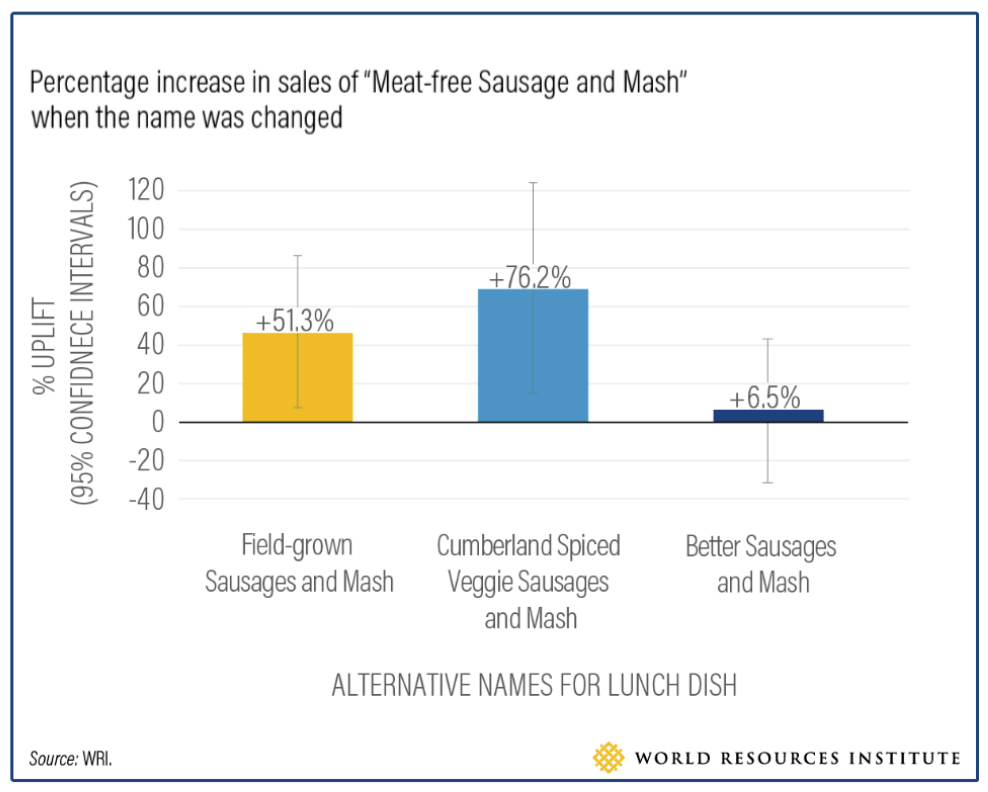 Source: World Resource Institute (V. R. I.)
2. Strategic stage
If you are starting a business or creating a brand – you have a certain image in your head. After all, if a person decides to take such a big step, it's usually a thoughtful decision. Exactly. At this stage, you must translate everything in your head into paper. It's best if you answer a few questions for yourself:
What are the differences between my brand? How do I differ from my competitors?

What are my advantages?

What customer needs does my brand meet? How can I "make his life easier"?" What consolations to deliver?

Why should a customer trust my brand? What are the prerequisites for this?

What are the strengths of my brand? What is the story behind it?

How do I want to communicate with the world and how do I want to be perceived?
Then, as soon as you answer all these questions, an image of the target consumer/recipient of your products or services should form in your head. 
And... you have another combat mission. At this stage, try to:
determine the brand's audience profile in detail (both demographically and geographically, psychographically and behaviorally);

define your audience's profile in detail in terms of their needs or decision – making mechanisms-how they make decisions, why they should choose your product, and what might motivate them to buy.
It is also important to answer one important question for yourself – if my brand was a person, what qualities would it have? What things will she like? What language did she speak? This sounds cliched, and it makes it very easy to create a truly consistent brand concept and all its communication. After all, otherwise he would be communicating with the world an elegant and eloquent man over 45 years old, and otherwise a young girl, about 30 years old, who likes a fast pace of life, Japanese cuisine and traveling on her own, isn't it?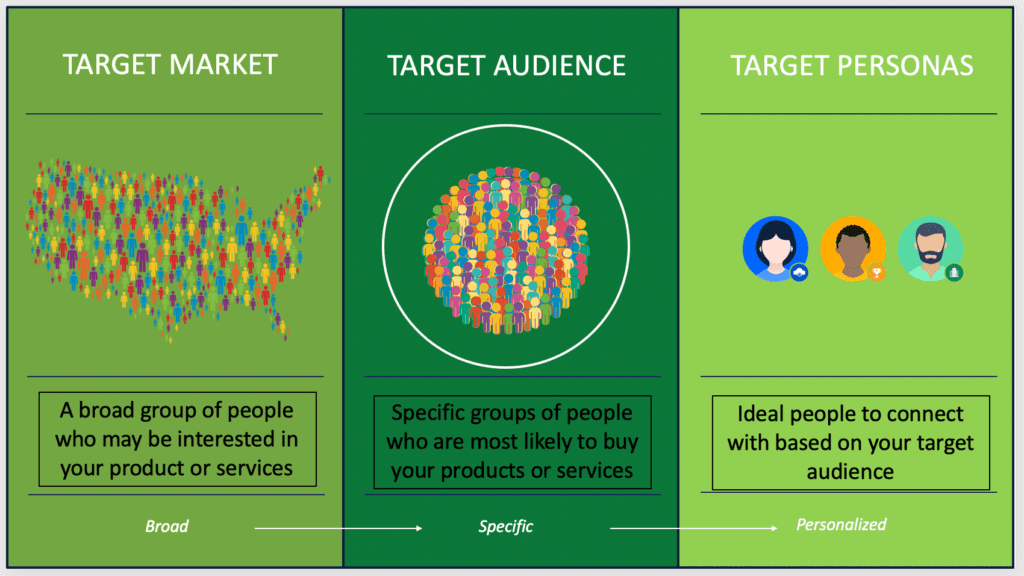 źródło: https://www.searchenginejournal.com/
3. Communication stage 
At this stage, we should already have more or less an idea of our brand and what values it represents and what its strengths and weaknesses are, so we can already move on to communication planning. 
Where should I start?
Prepare communication recommendations

- not only the style or character of communication is important, but also the visual side. What colors will your brand use (in this case, don't forget to choose colors according to color psychology!)? Which photos and graphs will adequately reflect your assumptions? Remember-people buy with their eyes, so it's not just how you talk about the brand that matters, but also how you present it visually;

Determine which channels (including social networks)you are using

you want to know how and in what language, or rather in what tone, you want to use it to impress the right target audience;

Identify the exact target groups

(research conducted at the strategic stage will help you do this);

Think about what budget you can spend on promotion

in this environment;

List the topics that you want to develop

via separate communication channels.
This is a long way to go on how you should approach your brand strategy and communication strategy, but I've rounded up the most important elements of it here. I know from experience that it is very difficult to approach your own brand in a truly rational way, so if you have any problems breaking it down "into the first parts ", it is best to contact professionals. Just don't forget to check if the right agency or subcontractor has any experience in building brand strategies. This is not as simple and obvious as it may seem!